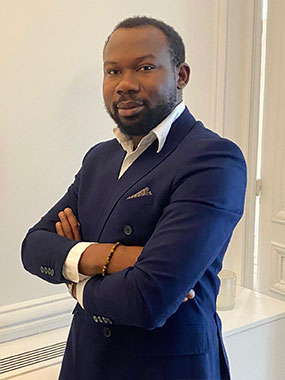 AREA EXPERTISE :
Business Law
Corporate/Private Equity
Commercial Law
LANGUAGES :
Franck TEYA mainly acts in business law and in particular in corporate law.
He advises and assists a clientele of entrepreneurs and innovative companies on corporate and private equity transactions (fund raising, restructuring, governance), as well as in contract law, in France and abroad.
He acts in both advisory and litigation matters.
Before being sworn in in 2020, Franck TEYA worked at Watson Farley & Williams LLP in Paris where he advised on corporate and private equity transactions.
He also worked on financing operations within the Private Banking department of HSBC France.
Franck TEYA is also in charge of tutorials in contract law and corporate law at the University of Paris-Creteil.
Entrepreneur at heart, he loves the business and start-up environment and knows how to quickly resolve technical and complex situations.
Diplômé de l'Université Paris-Est Créteil
Diplômé de Paris I-Panthéon Sorbonne