DNA
CIRCLE Law
CIRCLE Law assists you both in France and abroad in each of your technological, creative and innovative projects, at every stage of your development (creation, protection, exploitation, marketing, financing, acquisition, exit, etc.).
Because we share with our clients a strong entrepreneurial DNA and because we believe that Law is a tool to accelerate your activities, our team accompanies one or several innovative projects every Friday, providing all the strategic and legal advice necessary for its first impulse.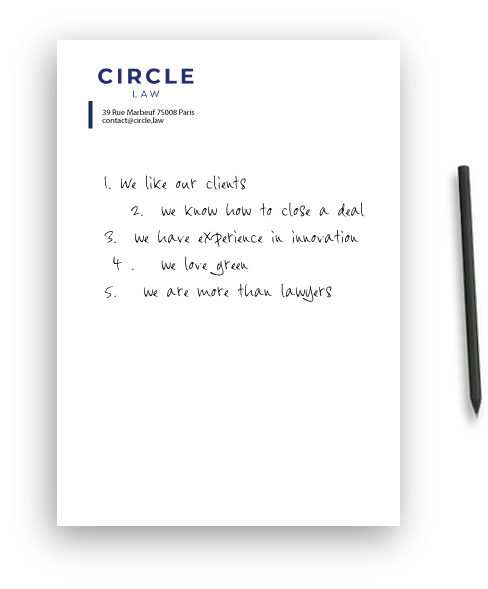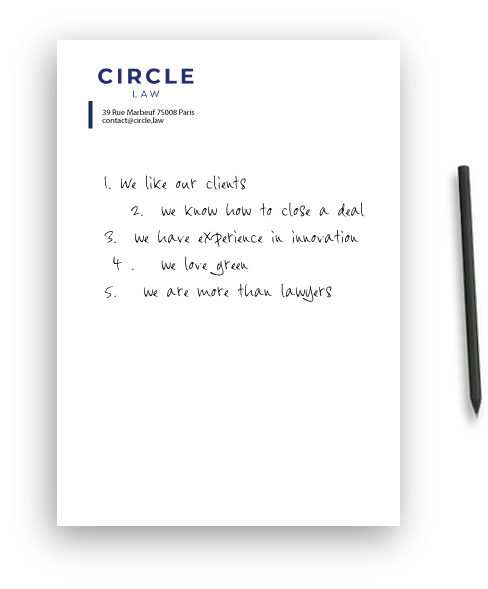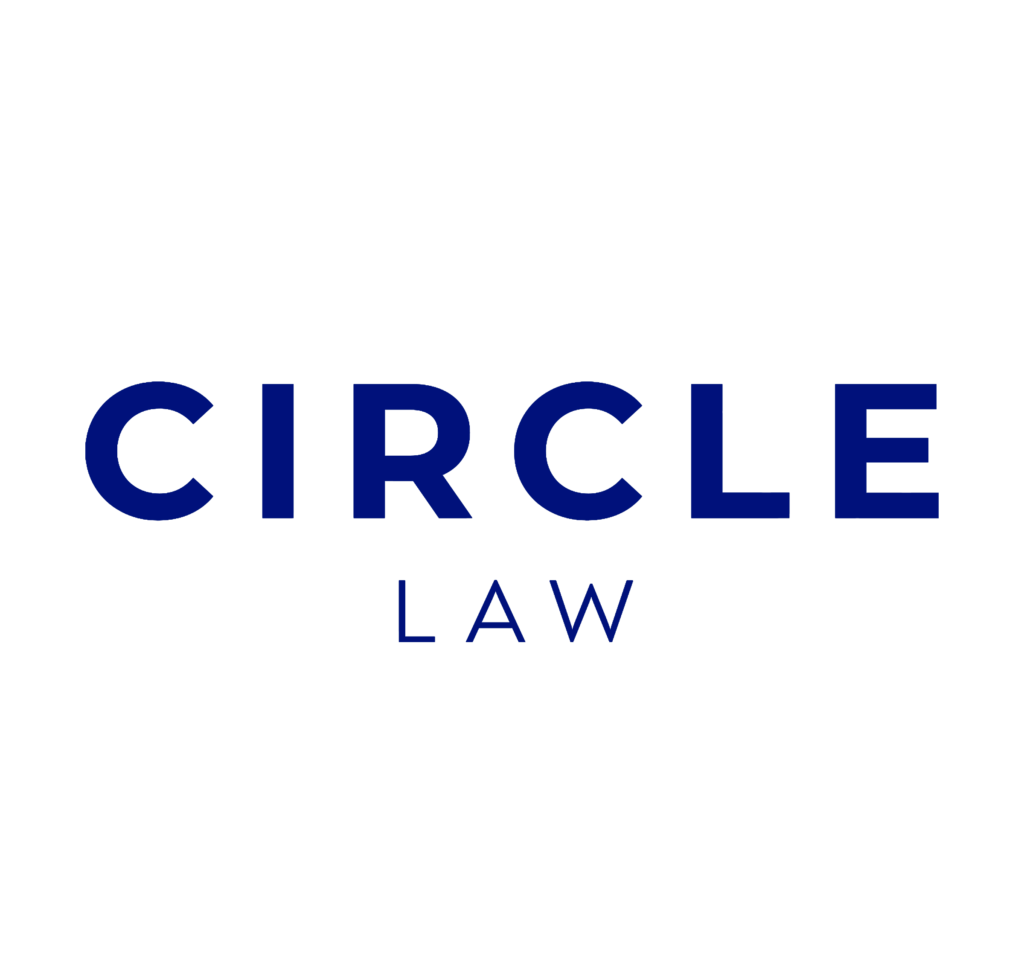 MEET OUR TEAM
Our team is composed of lawyers working in several areas of business law, cultivating a strong entrepreneurial spirit.
FRANCE & ABROAD
CIRCLE Law assists its clients in their development abroad.
Through these collaboration agreements with foreign law firms specialized in assisting startups, we allow our clients to keep the same trusted interlocutor.
The World is waiting for you!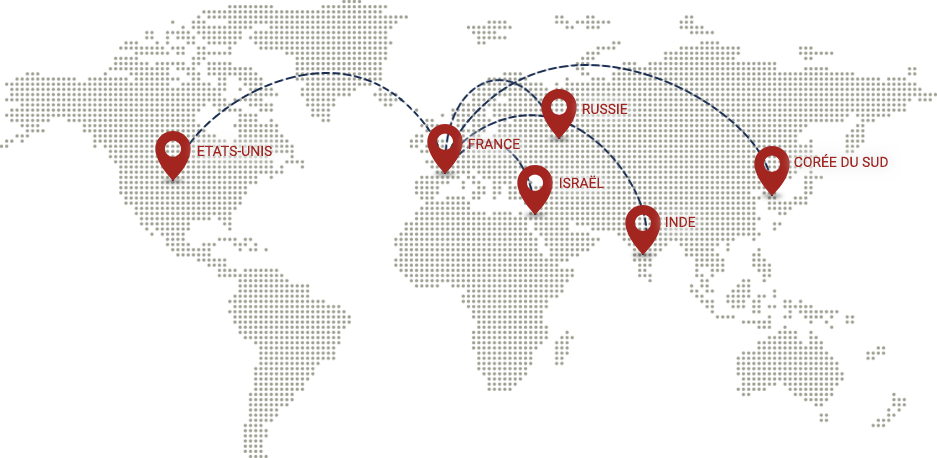 FRIDAY STARTUP
CIRCLE Law assists the creators and inventors of tomorrow. Because inventiveness must never be hindered by legal constraints, CIRCLE Law has broken the first locks by setting up its first pro-bono "Friday Startup" program. Every Friday, one or two startups are selected according to criteria of innovation and maturity to receive advice from the firm's lawyers for an entire day.
To apply, please fill out the form below and attach a presentation of your project (Executive summary, pitch deck or one Pager).
CONTACT-US
39, rue Marbeuf
75008 Paris
Tel : +33.1.45.01.47.00 – Fax : +33.1.44.17.90.80
The firm is always looking for dynamic and ambitious associates and trainees.
To apply: recrutement@circle.law