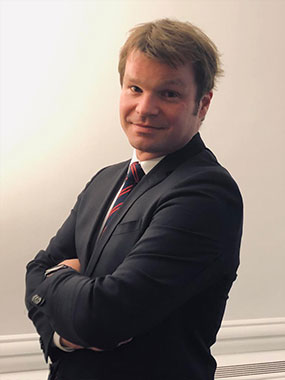 EXPERTISE AREA :
Real Estate
Commercial litigation
Business Law
LANGUAGES :
In partnership with Circle Law in Paris and Bordeaux, Benjamin CUTTAZ is involved in business law, real estate law and litigation.
He advises and assists corporate and individual clients in France and abroad.
He also assists Russian clients (individuals, entrepreneurs and investors) in their projects in France and Europe.
Benjamin CUTTAZ worked in 2008 in Moscow within the business law firm Asnis & Associés, which allowed him to develop a large professional network between France and Russia.
Benjamin CUTTAZ also practiced at the Ravinetti law firm in Paris, where he became a partner in 2010, then joined the Tahar & Associés law firm in 2013.
He is in charge of the litigation department of Circle Law and advises on general business law, real estate law and arbitration.
Benjamin CUTTAZ is above all a pugnacious and passionate lawyer.
Diplômé de l'Université Montesquieu Bordeaux IV